Saturday, January 2, 2010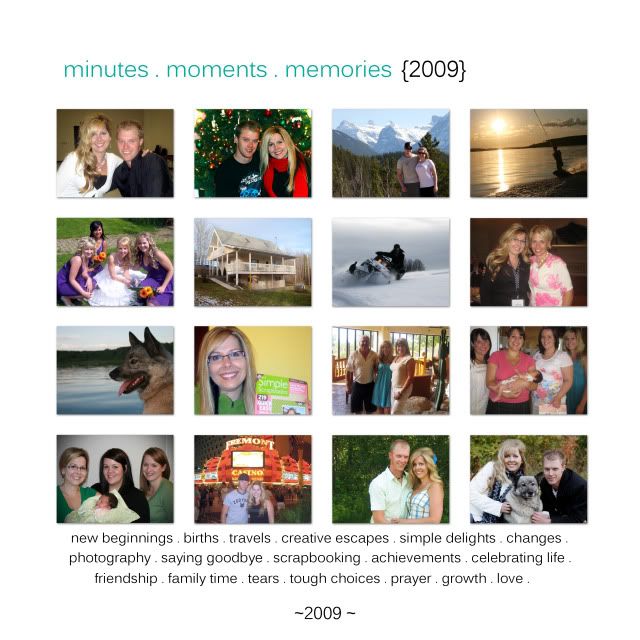 This was my story for 2009. So excited to see what is next for 2010!
Posted by

Lindsay Bateman
at 4:36 PM

About Me
Lac La Biche, Alberta, Canada
I am just a simple girl with an absolute passion for life. I love celebrating this passion through my photography, scrapbooking, relationships...whatever it may be that makes me happy! I just want to live everyday with meaning and purpose and a great sense of gratitude for everything I have been blessed to have and experience!
View my complete profile