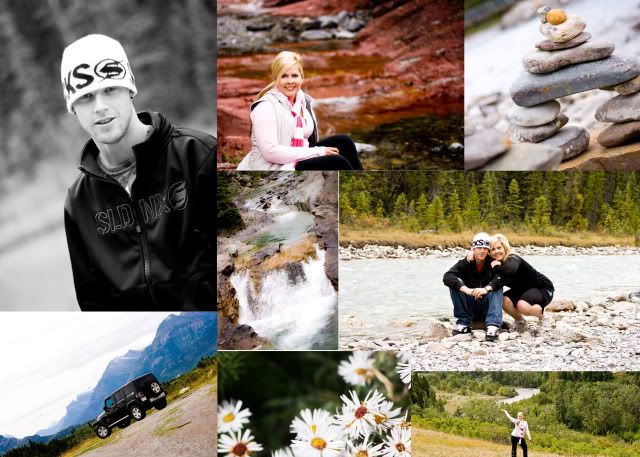 During the first week of September, Matt and I were able to take some long awaited time off together and headed off into BC. We really had no plans, no destination...we just jumped in the jeep and drove, which was awesome. The only place we needed to be was Emerald Lake on September 10th to witness 2 of our very dearest friends exchange vows.
The month of September, since we were married 2 years ago has always been a very special time of the year for both of us. It has always been my favorite time of the year, as i ADORE fall, so being married during the month of September was an extra special treat. I think that is also why we love to wait and take our holidays during this month...kind of just a nice time to take off and reconnect after busy summers! During our time away, we spent a lot of time just "enjoying". By this I mean enjoying our surroundings, embracing the moments and just feeling so thankful of where we were and that for this short time we could just sit back, relax and enjoy this beautiful planet! The weather was a bit on the cool side, but that actually made for some enjoyable hiking, which we tried to do a bit of everyday. I just love the mountains and the cool crisp mountain air. It was gorgeous, and an added bonus that there was physical exercise involved! haha! Among my favorite memories from the trip was the quality time spent with friends in Calgary on Saturday and Sunday night. Seeing Waterton for the first time and enjoying a fancy meal with my hubby...I really loved that! I enjoyed hiking the Red Canyon and eating breakfast mountainside...it was just SO nice. Then of course, we made our way and spent a few nights in Radium...did a bit more hiking and then ventured off to Emerald Lake. Wow! That place is truly incredible and the perfect ending to our holiday. More time with friends...nothing could be better. It truly was amazing.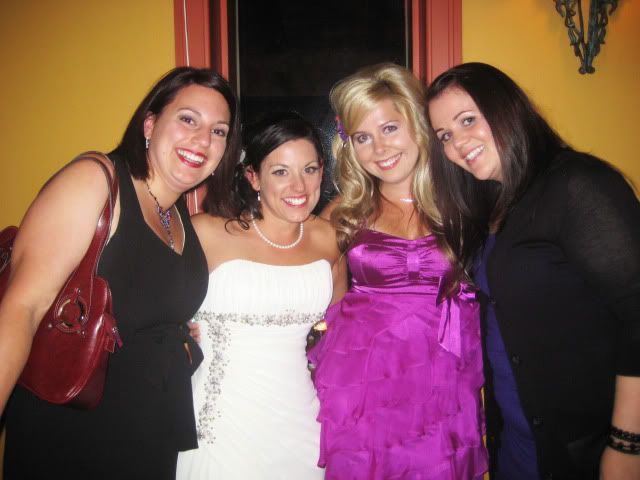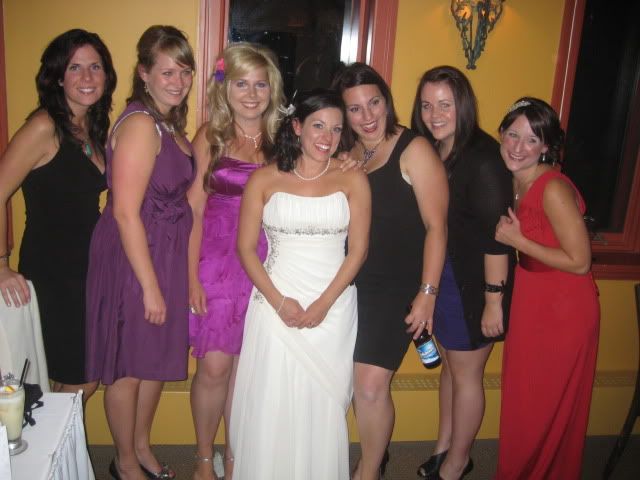 So right now I have just been trying to get life back in order after being away...the month of August I was barely home and so there has been a lot of catch up going on. I have piles of scrapbooking projects to either finish and/or begin so with this weather changing so quickly it might just be the perfect time for some indoor activities! In any case, there is definitely no time for being bored! Matt is away on an Elk hunting trip until Wednesday so there are a few more days ahead that I can take advantage of to get some things ready and organized. It sounds like he is having a great trip, even though apparently Elk are incredibly smart and intuitive which makes hunting them quite the challenge. I am so happy that he is taking the time to do something he truly loves. It does wonders for a person's soul...truly. I am still in such a great place from our holidays and Creative Escape...yes STILL. It was just so reaffirming in so many ways. Truly spending time doing what you LOVE = MAGIC for the SOUL.