So after a whirl wind weekend of pure FUN we are back from celebrating Matthew's birthday in Las Vegas! We had so much fun, and was such an awesome time. Needless to say we are all in agreement that we are feeling we need a vacation from our vacation to recover from the late nights, eating, walking, drinking, shopping, etc. etc... Vegas is crazy! Plus, I have never felt heat like I have there before in my life. 45 degree heat is truly something else!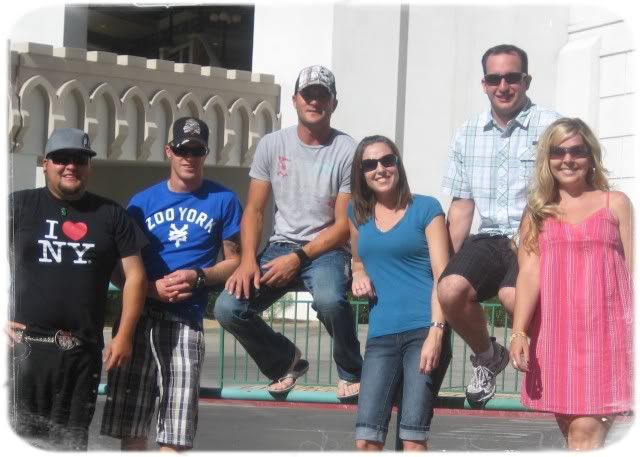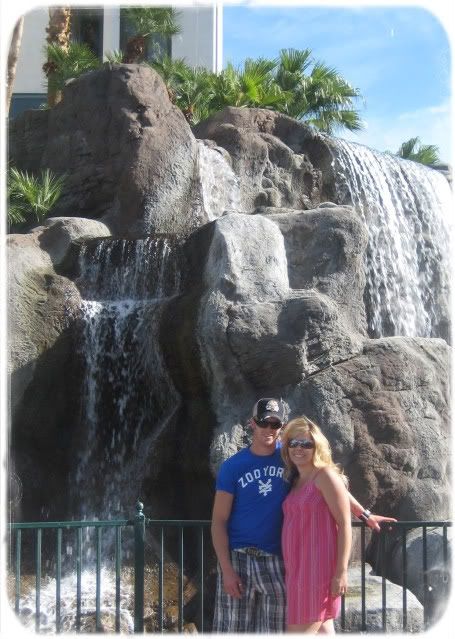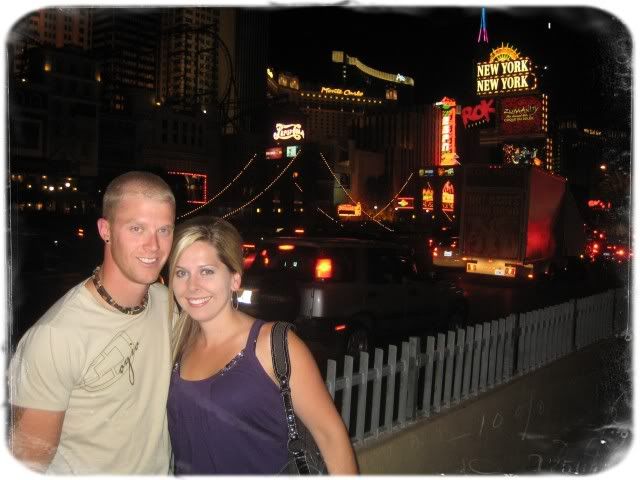 Probably one of our most favorite things we did was go and check out the infamous Fremont street experience. It was so cool. From the people, street entertainment, light shows, and cheap drinks it was definitly an all around favorite. Surprisingly too we found the temperature to be much cooler here than anywhere else...weird, but definitly a nice change from the constant heat for sure.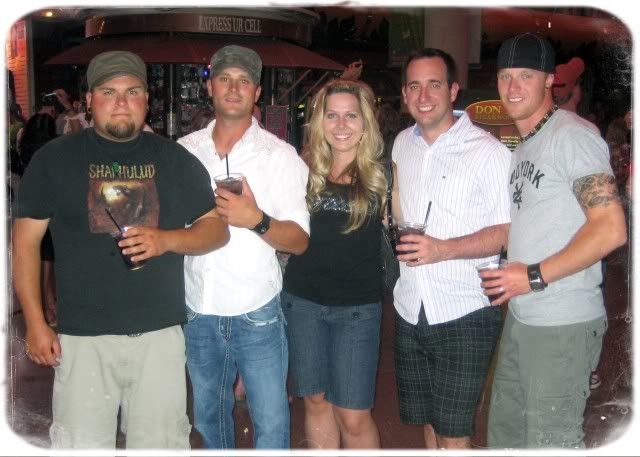 On Saturday night we all rocked out at Crue Fest at the Hard Rock Hotel. Now THIS was cool. As we were just standing in front of The Joint trying to decide how to kill some time before the show, a Sony rep came up to us and asked if we wanted to meet Drowning Pool who were part of the Crue Fest tour. Of course we all looked at the guy like he was crazy....I mean it's Vegas, how can you NOT be skeptical? Anyway he assured us everything was legit and twenty minutes later we were all standing face to face shaking the hands of Drowning Pool, snapping pics and having them sign our CD's. It was SO cool. Talk about timing.... I officially met a rock star! In Vegas!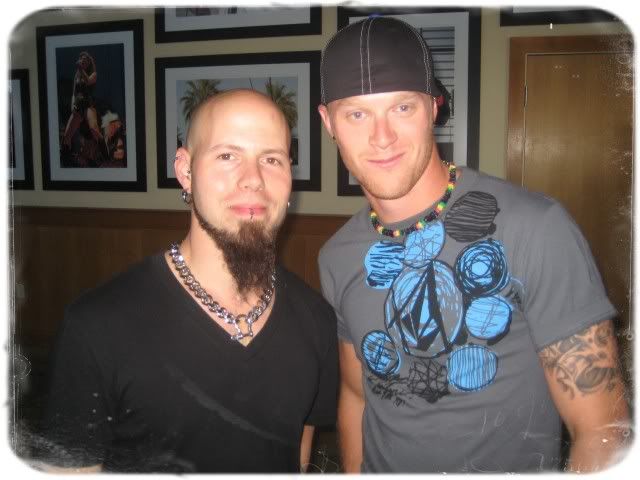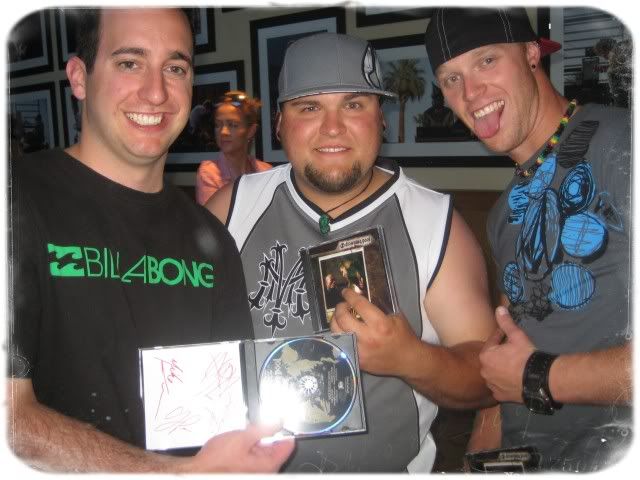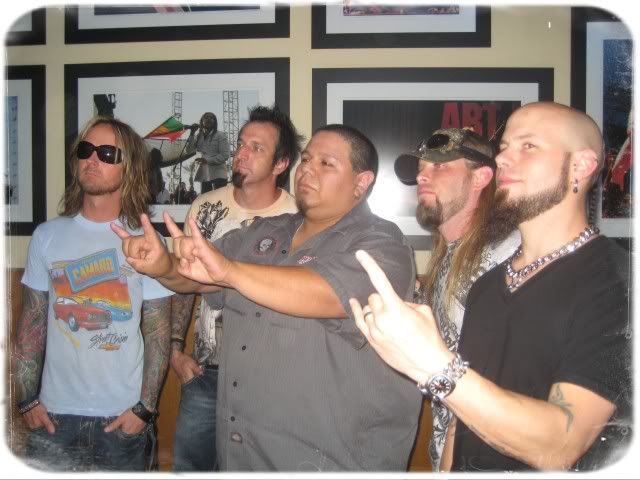 Later that night we all rocked out to Charm City Devils, Drowning Pool, Theory of a Deadman, Godsmack, and Motley Crue. We were about 5 rows from the stage, definitly the closest I have ever been to a rock show. It was amazing. My ears are still ringing from the show. Such an awesome time. We all had a blast!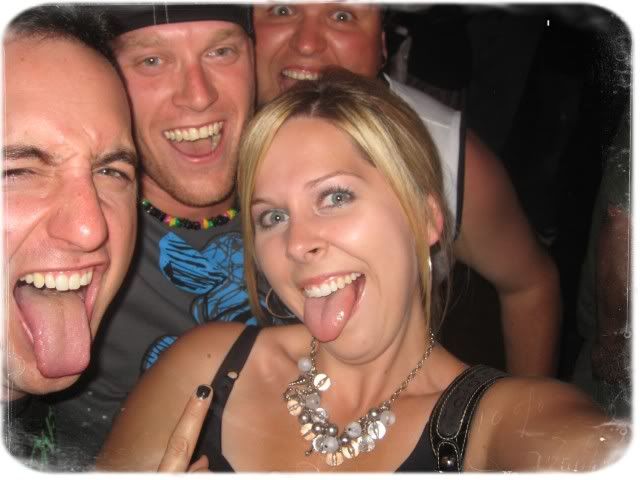 I am so lucky to have such an awesome group of friends to experience these amazing moments with. We all had the best time just reconnecting, catching up and laughing all the time. It was such a relaxed trip too as we all just seemed to enjoy going with the flow and doing whatever, whenever. It was awesome and something I will never forget. Good times, good times!