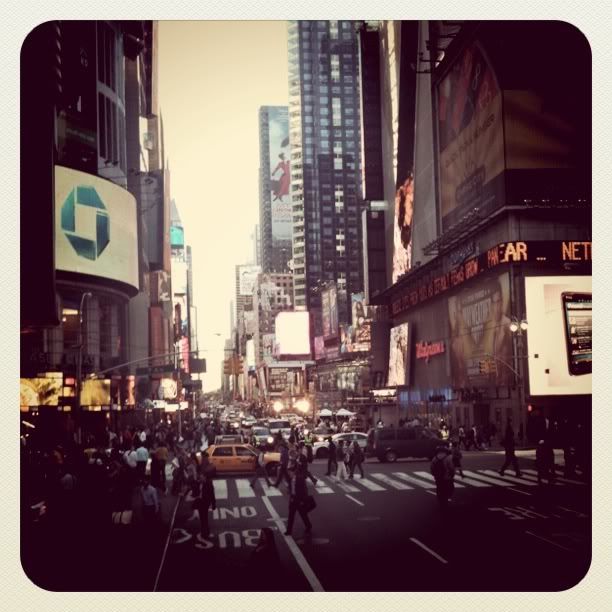 nyc. wow. how do i even begin? will i be able to write down everything we did, felt, saw, experienced? not even close. by far experiencing the magic of nyc is something i will never forget for the rest of my life. i will also be eternally grateful for one of the most amazing experiences i have ever had. truly amazing. in every way. looking back it feels like we were gone months ago, however it has only been a couple weeks since we have gotten back. i don't think i have recovered from the awesomeness that it was yet! i remember when our plane landed. i could not move fast enough to get my luggage, find our car waiting for us to begin the adventure that lie ahead. arriving on a friday at supper time was definitely a perfect way to gain a new found appreciation for what "rush hour gridlock" is all about. but it was so cool. maybe not so much for our driver, but it was a perfect way to see some of the sights and sounds first hand. i remember thinking...wow, there are so many cars and the buildings just keep closing in on us. some so high i could not even see the tops of them looking out the car window. i was amazed.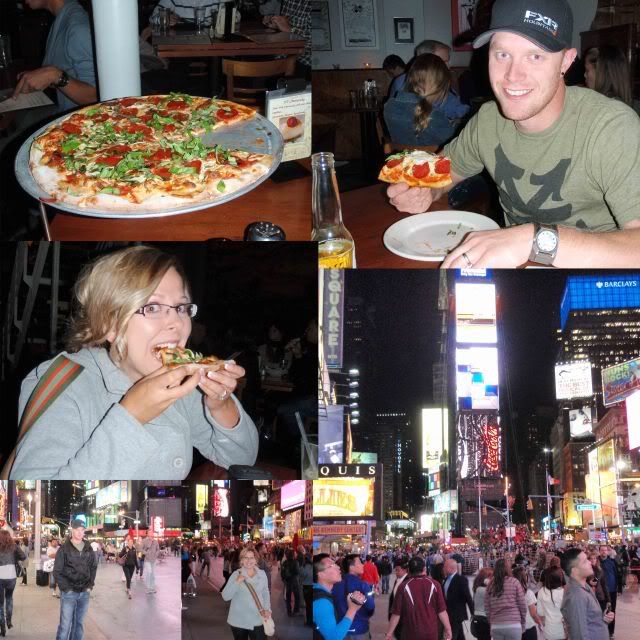 our first night consisted of pizza at the coolest pizza joint just off of times square. to be honest, times square was cool for about 5 seconds then it was time to move on. definitely not my favorite but still neat to see it with my own eyes. so much shopping, flashy billboards and people! probably the biggest crowd we ever experienced during our entire trip, but it wasn't that bad. there were many a moments where i would catch myself and think "wow...i am in times square?" so awesome! after dinner it was the perfect night to walk down to the empire state building for our first official view of this incredible city. the sky was clear, the temperature outside perfect and i was so excited to share this moment with my hubby. sharing a dream of mine with him meant the world to me and in mere seconds we would be standing at the top of the world, on one of the most iconic and famous buildings in the world. so lucky. i still can't believe i was there some days!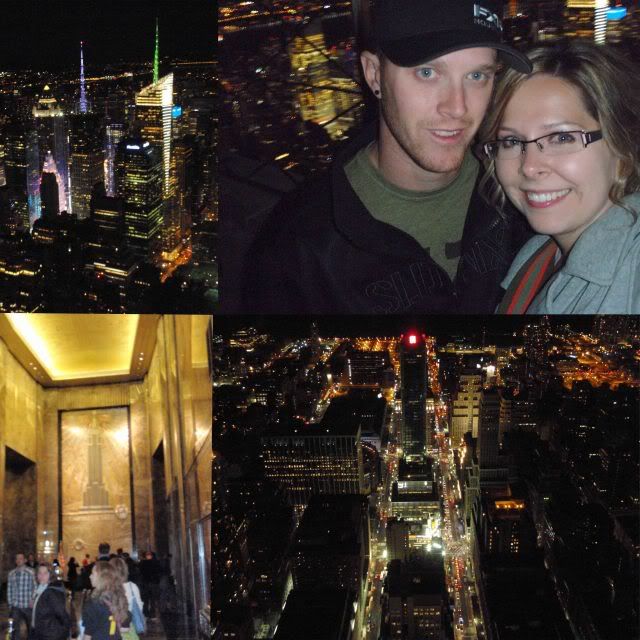 here we are touring around NYU. washington square on a saturday.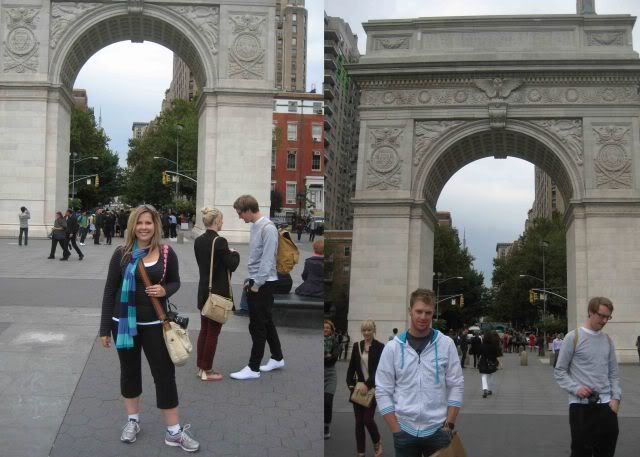 one of our most favorite moments was touring around soho and greenwich...such amazing parts of manhattan. streets filled with cute shops, funky restaurants and cafe's, amazing architecture. so much history and creative energy. i could not get enough. it was truly a piece of paradise surrounded by the rush and busy energy of manhattan.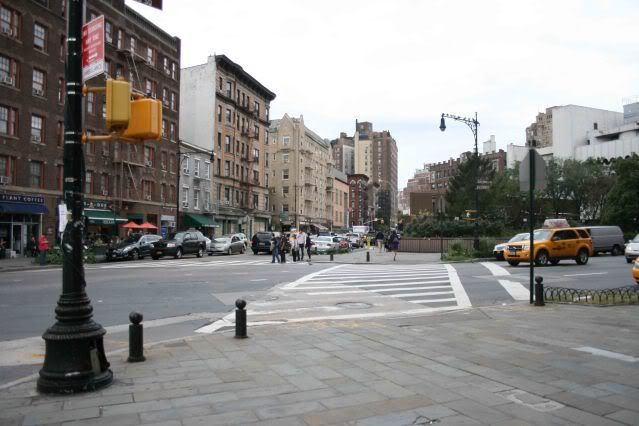 it was here where we stumbled upon our first 9/11 memorial tribute. being it was only days from the 10th anniversary i knew that we would most likely see some sort of tribute. however thinking it and actually seeing it were two entirely different experiences. words cannot even begin to describe the horror this city has gone through. i found it so surreal to have been walking down the exact streets i had watched on tv become covered with rubble, debris, injured and very frightened people. just pure chaos. but now, it appears that life has gone on as best as it can. the city i believe, has recovered stronger than ever. it is beautiful. but in no way has anyone ever forgotten how life would be forever changed on that day.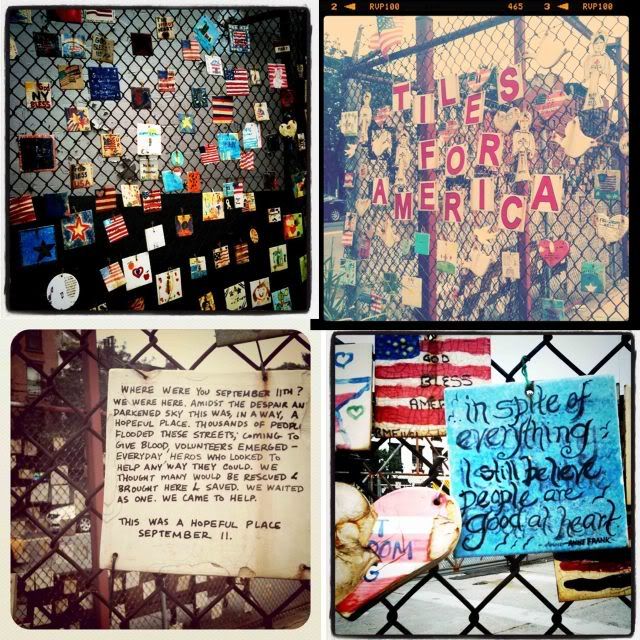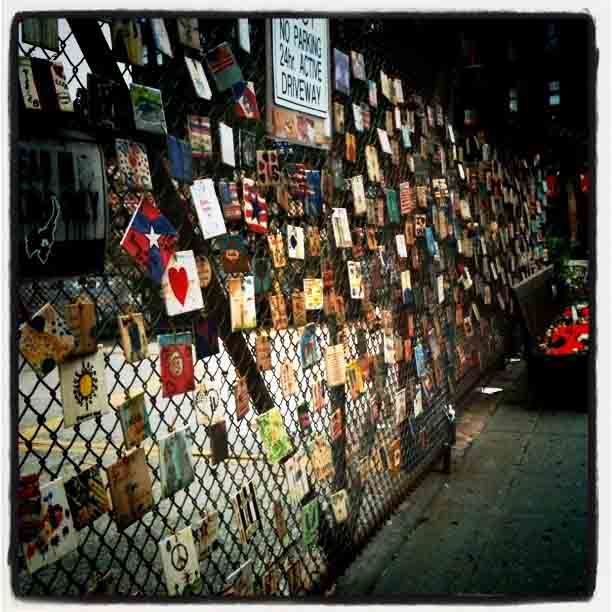 our day spent down at the world trade center and ground zero was something we will never forget. i still don't really know how to explain what i saw down there. even though we were able to take photos in the tribute museum, a part of me chose not too. maybe because the images in my head are enough. maybe because it was something i just don't know if i want to look back on. maybe it was just too sad. or maybe i just still do not want to believe so many people died that day. tragically and horrifically. i still don't know. but i do believe that everyone in this world should see what is in that museum. it will bring you back to what matters. what is real and important. it will change you. and most likely for the better.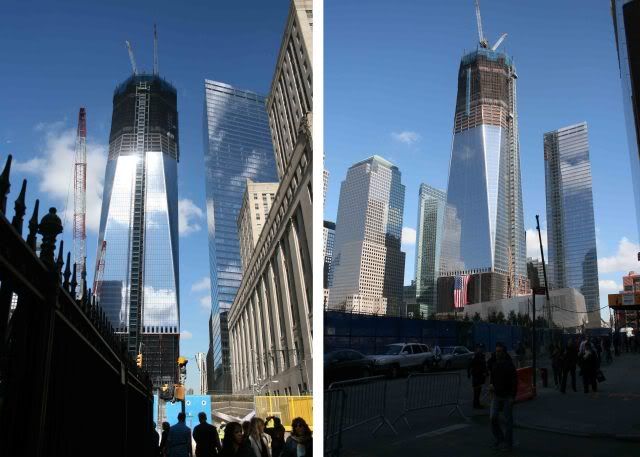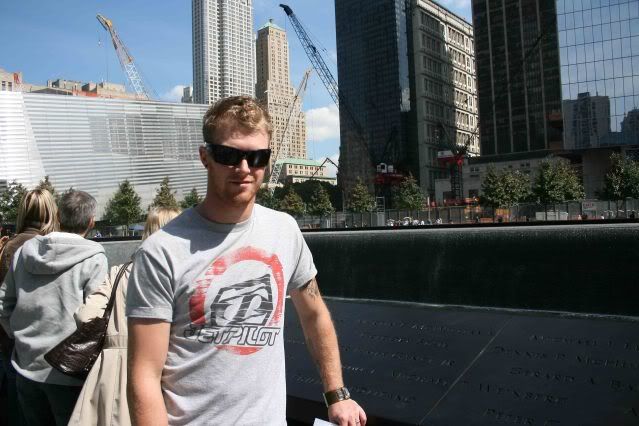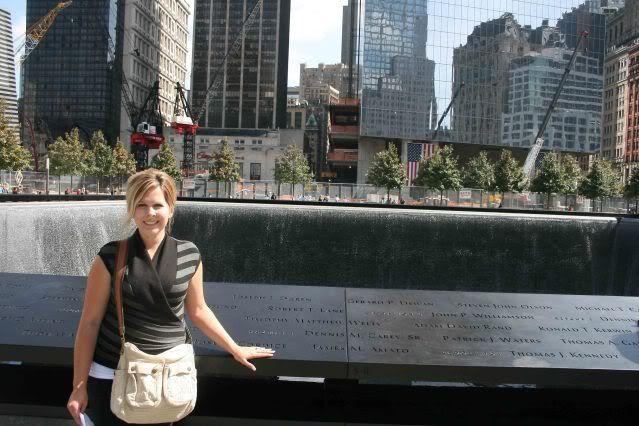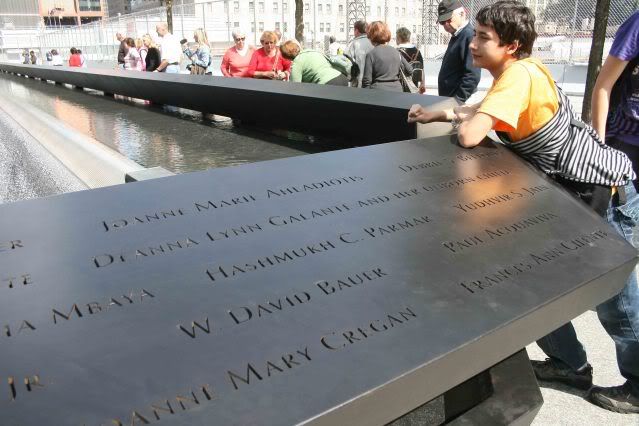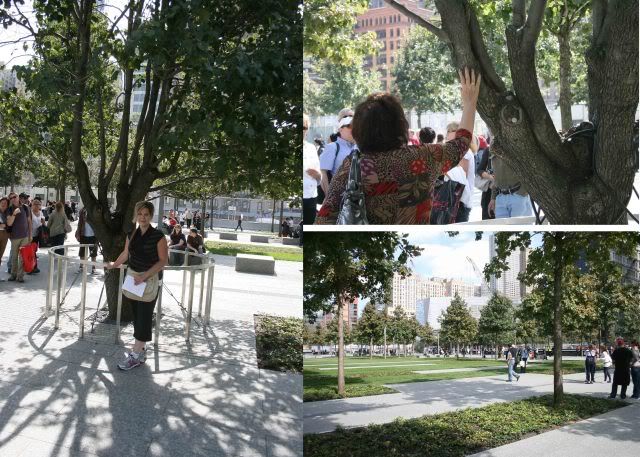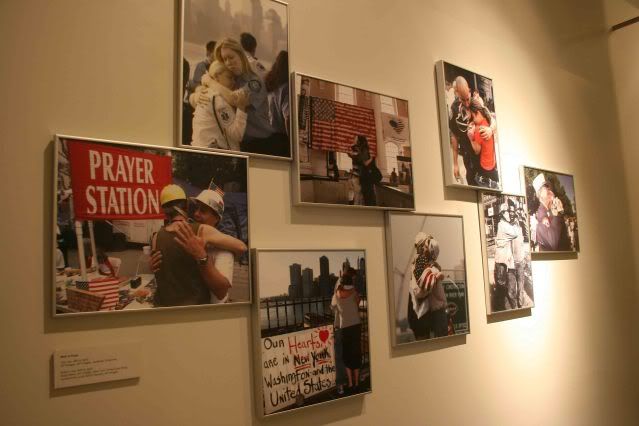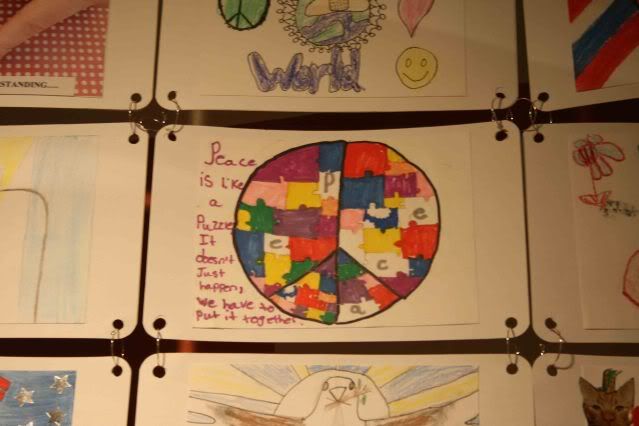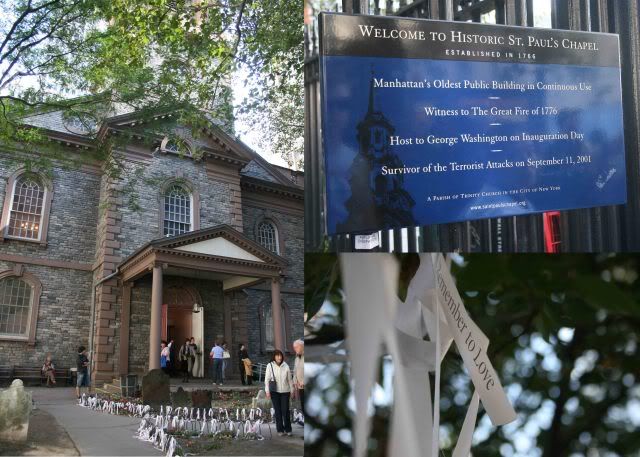 this church. amazing. powerful. located directly across the street from where the twin towers stood. when the buildings fell, several others that were located in and around the world trade center suffered significant damage, some also fell. this church stood strong, not even one window was blown out of it. one tree was damaged. that was all. if that does not make a person think, i do not know what will. seeing this church solidified so many things for me. it was so beautiful and a moment i will never let go of. i am so grateful to have witnessed such grace and an incredible sign of hope and strength. loved every second.
i adored the beautiful buildings that stood so majestic around the city. breathtaking. each with a story, a deep history.
loved visiting nbc studios and rockefeller center. matt and i went on the nbc studio tour which was a huge highlight for me especially. seeing the sets of dr. oz, saturday night live and late night with jimmy fallon was too cool. pictures were not allowed during this tour unfortunately!:(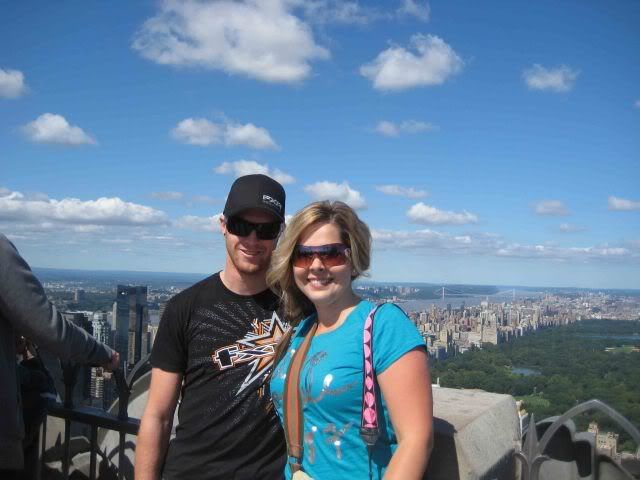 adored the top of the rock. we had the most perfect day to experience the heights of the city from the top of the world. it was incredible. loved seeing the city from this perspective. felt amazing!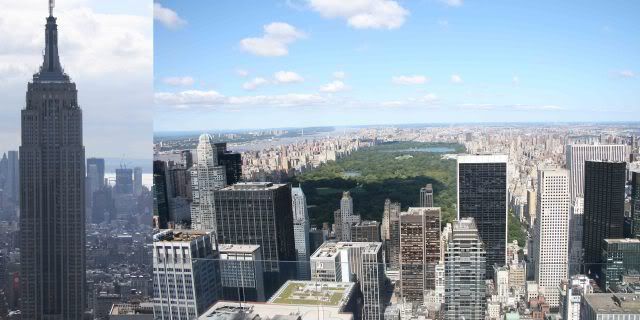 central park. yes, it is the most beautiful park in the world. at least to me. such a beautiful piece of heaven situated in the midst of one of the busiest cities in the world. a true escape. just simply gorgeous. the weather we had too when we visited was amazing. so grateful.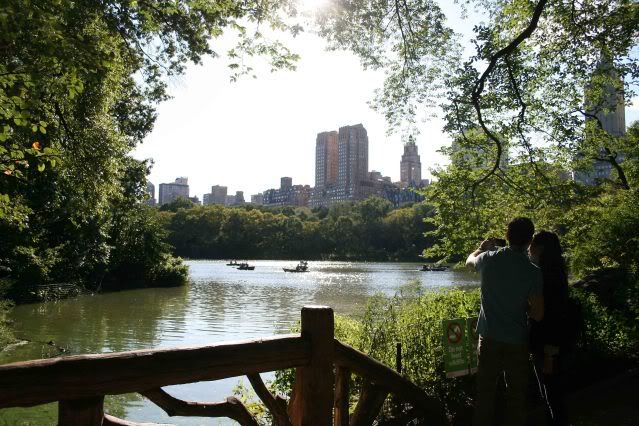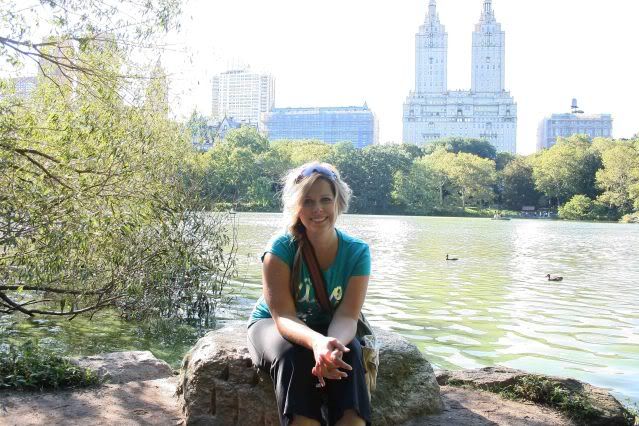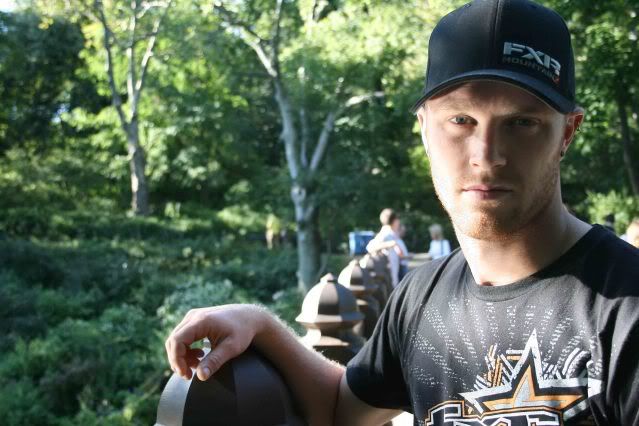 below is a photo of the building where john lennon lived and where he was fatally shot. the imagine memorial is located across the street in strawberry fields in central park. so many people gathered here to honor one of the greatest artists ever to be. it was completely moving and inspiring. and very peaceful. strawberry fields is an amazing place in the park.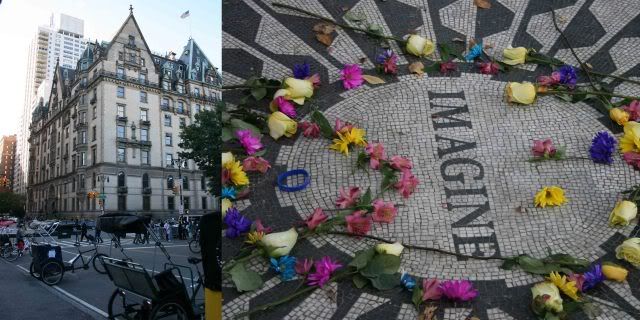 matt and i celebrated our 3rd wedding anniversary on broadway this year! we went to rock of ages and it was the most incredible show. it was such an incredible night. i still find it so unbelievable that we were here!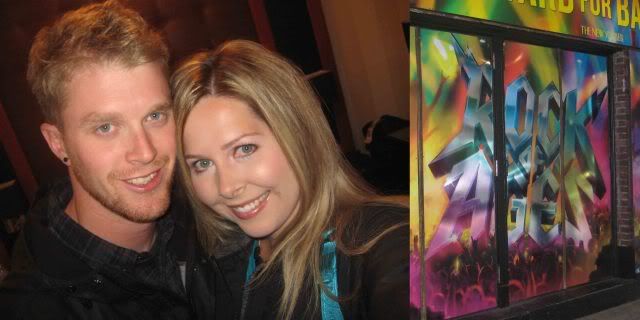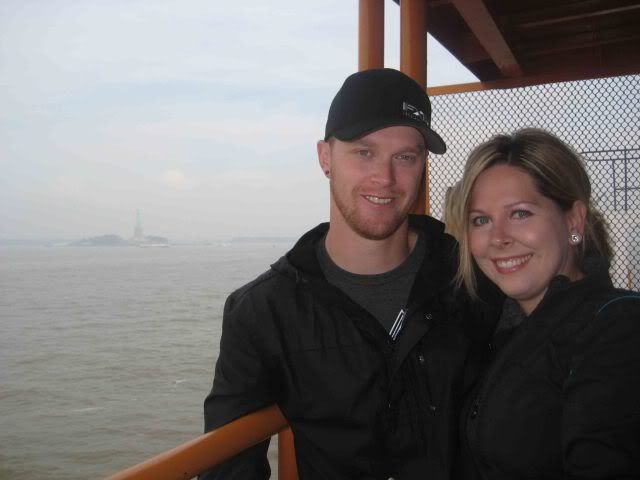 on a foggy wednesday morning we made our way to the staten island ferry to go and catch a glimpse of lady liberty. it was really amazing to see her with my own eyes. again, love the history of this place. so many people began their dream of a new life here. starting with nothing except their belief and faith.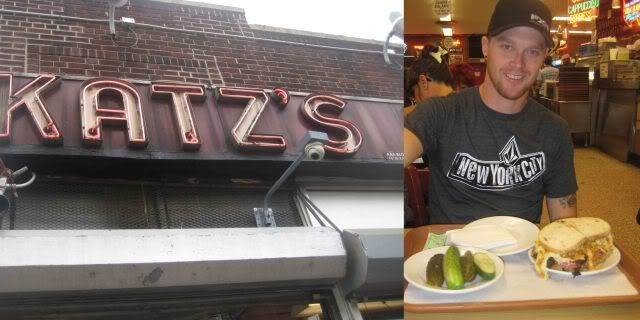 a highlight for matt was enjoying a world famous pastrami sandwich from kat's deli. this famous restaurant had a very cool vibe, amazing staff and melt in your mouth sandwiches. best $15.00 sandwich ever!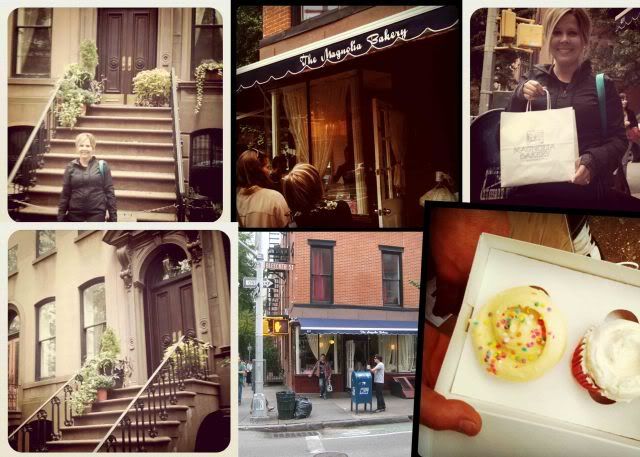 my highlight was heading to magnolia bakery in greenwich which was featured and made famous by it's appearance in sex and the city. greenwich is where most of SATC was filmed and little did i know that when we left the bakery and walked the block i would come across carrie bradshaw's apartment! it was beyond exciting for me! i just loved it and the neighborhood that we were in was completely what i feel nyc to be. amazing apartments, grand staircases and streets lined with the most beautiful trees. it was a very neat experience. bliss! evening spent walking the brooklyn bridge. one of my favorite moments. it was beautiful to walk away from manhattan in the day and then come back to the beautiful skyline at night. such an iconic moment and memory i will cherish forever.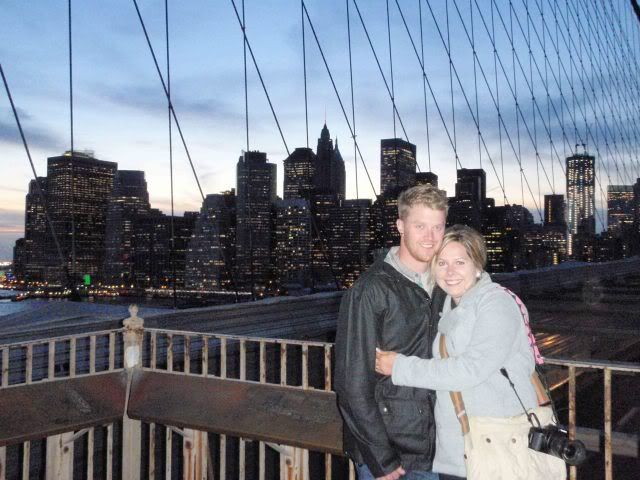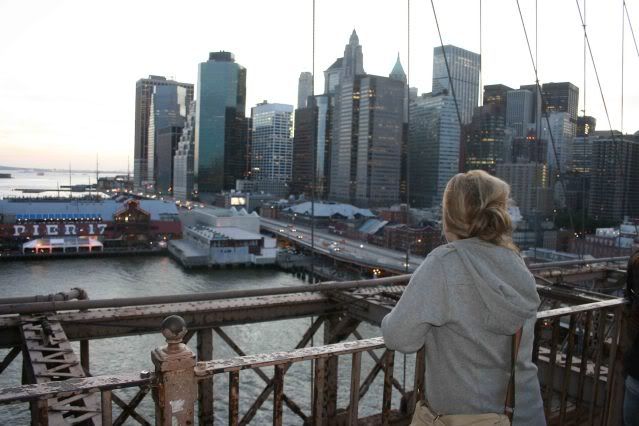 after a week in nyc it is official. i have left a piece of my heart there. so so grateful to have experienced the magic. amazing trip. thank you nyc.