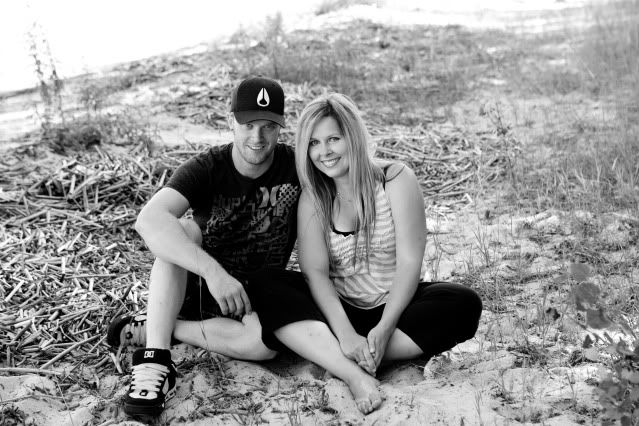 so it has been awhile. wow, almost a month. i honestly do not know what has gotten into me...it is not that i have stopped journaling or writing...it's just that maybe i needed a bit of a blog break. but then i think of all of the amazing blogs out there that inspire me endlessly and i think to myself, i better get on some entries! at the end of it all, it is the collection of thoughts, stories and moments that i am wanting in the end, even if i do not have something amazing to say...at least i have something jotted down! reflecting back on this past month it has been such a whirlwind! so many things going on, awesome moments and beautiful memories. i was very fortunate and lucky to be able to photograph 2 weddings this month, one was on my own the other i assisted. they were such fun times and awesome creative outlets for me. then there has been visits with family and bbq's which has also been awesome. i think the best part of summer is the memories we create. life just seems to have a different pace. yes, it goes fast...but it just feels good all at the same time.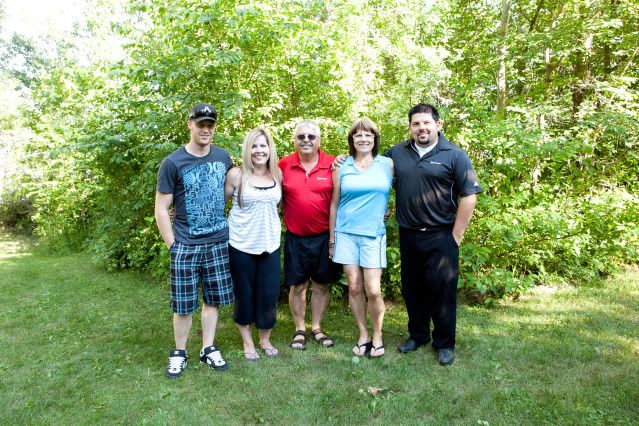 on sunday we celebrated my aunt's birthday. it was so neat and nostalgic being down at the cabin all together. i remember being there as a kid, in the summer and how i thought it was one of the most amazing and cool places on earth. to this day, i still do. it is so beautiful out there...and how one forgets until you get back out there and see it for yourself. i love how seeing something so simple as a curtain pattern, or familiar dish can bring you back so many years to one moment that all of a sudden just comes alive in your mind. again, the power of memories.
it was neat because we all took time to take family photos of each family. it was so much fun and so amazing to see how everyone has grown and where we all are in our lives. at the end of the day, we are really lucky to have one another, to be healthy and happy and blessed with all that we have. no matter what we will always be there for one another. truly open and there.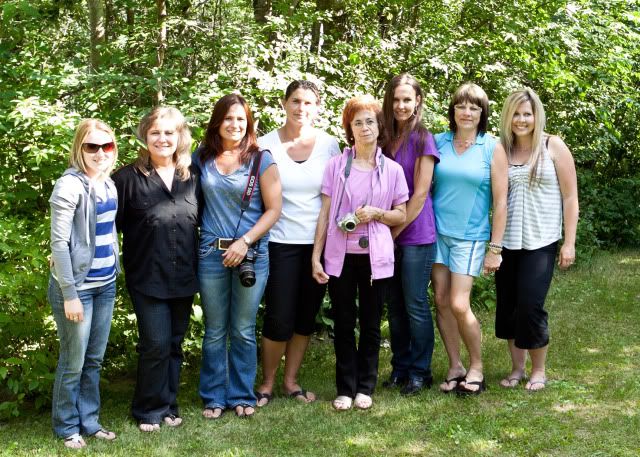 my girls. i love these people like no other. our bond with one another is something words cannot even begin to describe. we have had so many awesome moments...laughing, crying, sharing...i think God everyday for having these people in my life. nothing is more comforting than knowing no matter what, i will always know that they will be there for me unconditionally. i am so grateful for our past memories and our future ones, because i know they will be simply awesome. i am looking forward to the weekend, more time to celebrate as it is matthew's birthday. then we begin the month of august. :)